Our Casino in Limerick.
Casino
Welcome to our casino page we have the latest slot, fruit and game machines in Roma Casino. We offer the best in electronic and traditional gaming machines. We also run a daily spin game that happens four times during the day at 12,3,6,9 and 12. One lucky player could win up to €100 from the spin game.
We also provide our customers with refreshments while you play the casino games. We are currently in the process of renovating a section of the casino and adding new machines. Stay tuned to the website for the latest on those plans.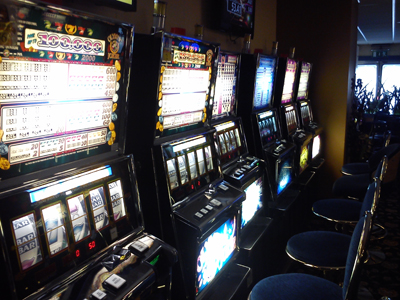 Casino Machines
Just some of our slot machines include
Have a look at the gallery page to see what's inside the Casino and why not drop in next time your passing and have a game?